Over the next few days, I am going to give my take on Essential Oils. Why I love them. What I use them for. How they benefit my family. It is important to understand that these testimonies will be based on MY OWN personal experience. Every oil does not work the same for every person due to our own natural frequencies.
"If something truly changed your life, how could you not tell others about it?"
---
First up is arguably my favorite Essential Oil: Lavender. Lavender is the Essential Oil that got me HOOKED on oils, and we have a pretty significant history.
I've talked about the overwhelming fear I live with in I see you, Mama and A letter to my husband. With the Lavender Essential Oil, I am able to keep that fear at bay. I still have bad days. Some are really bad days. But none of them compare to how I felt months ago. When I feel overwhelmed, I apply the Lavender directly to my wrists and temples! The aroma of Lavender is very relaxing to me! (Again, it is very important to understand that this is testimony based on personal experience.)
But Lavender doesn't stop there! I often say "When in doubt, Lavender!" Haha! It is so versatile; I use it for a ton of things. Including:
1-2 drops mixed with coconut oil and added to a bath (for me and my kids!). We find the relaxing aroma of Lavender is helpful when we near bedtime.
Diffused with Frankincense in the bedroom to help achieve a calm and relaxing environment. (Again, we find the aroma to be very relaxing.)
Diluted in carrier oil and applied to our skin after we've spent time outside on a sunny summer day.
8-10 drops added to a 4oz spray bottle and fill the rest with water. Spray on before going outside to enjoy the great outdoors annoyance free! This one also makes a great room freshener!
Add a drop to shampoo/conditioner/lotion to promote healthy skin.
Rub it on not so desired skin conditions.
As you can see, Lavender is a staple in my house! One time I let myself run out of it, and I thought the world may end. Maybe that was a bit over dramatic. But I won't let myself run out again. Which is why I  was super excited when Young Living announced their March Promo's and Lavender was on there! I can't pass up a FREE bottle of Lavender!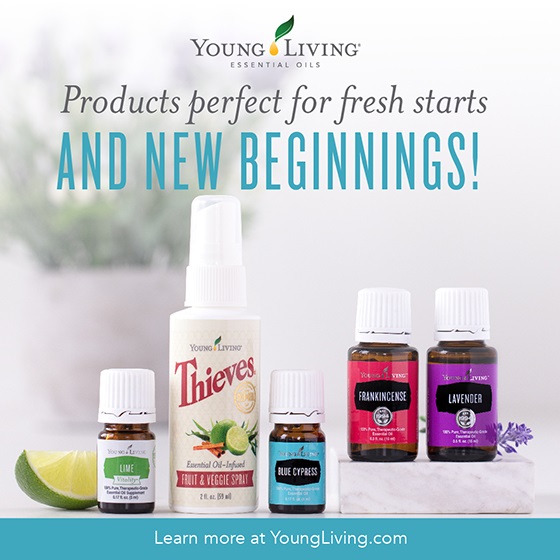 Want a FREE bottle of Lavender? Ask me how to claim yours!
Lavender is the Essential Oil that I recommend to anyone that is looking to purchase one oil to try out! (Lavender is also included in the Premium Starter Kit. What else does the Premium Starter Kit offer? Read here!)
Here's an easy DIY recipe to try using Lavender Essential Oil!:
Lavender Sugar Scrub
Mix 1/2 cup of sugar (I use white sugar) with just enough oil (I use grapeseed oil) to make the mixture come together. I don't measure the oil, but I'd say about 1/8 cup. [I don't like my sugar scrub to be oily.] Then add 2 drops of Lavender EO, mix, and store in an airtight, glass container! BOOM! Ready for use!
I leave the scrub next to the bathroom sink and use when my hands aren't feeling soft or healthy. Or on my feet after a long, hard day.
Hopefully you have some ideas on how you may be able to use Lavender Essential Oil now! Do you use Lavender another way? I'd love to hear about it! I'm always looking for new ways to use my oils!
*I am not a medical professional. The opinions on this blog are exclusively mine. They have not been reviewed by the FDA or any other government agency. It is recommended to consult your doctor before starting to use Essential Oils. Do not disregard a medical professional's recommendation based on the opinions stated on this blog.